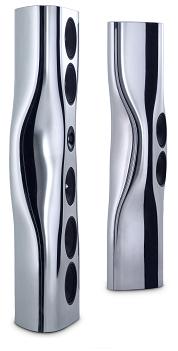 Speaker supermos KEF have got together with Ross Lovegrove, the guy behind the classic iMac design, to create these limited edition Muon speakers. They are, apparently, 'the world's most extraordinary speakers' which makes me wonder what the quantifiable element of extraordinary is that allows them to make this claim.
But, semantics aside, they're limited to 100 pairs and at about 7 foot tall are designed as much as a piece of art as they are something for pumping out Take That's latest hit. KEF have added their own touch by doubling the available volume through adsorption of air molecules by activated carbon – dubbed 'magic dust' by the audio industry. Now, I don't understand how that works, but clearly it is some jiggery pokery us mere mortals can only wonder at.
Product page: KEF
Related stories: KEF surround sound|KEF egg speakers|Top luxury gadgets
By Susi Weaser | April 19th, 2007
---
---
Must read posts: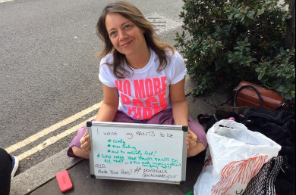 shinyshiny speaks to No More Page 3's Lucy-Ann Holmes...
---
---