This week isn't a gadget but I'll bet you've all heard of it. Yes the social networking supremo My Space. It's not quite a blog, not quite a web site, not quite social networks… yet, umpteen million of you have one for your own bit of web self promotion. Do you love it, hate it and have you got one? Yay or nay and why?
Last week I asked you about the PS3. Were you desperate to get your hands on one? The survey said nay with the primary reason given that it was too expensive.
[Don't forget to vote at
Trashionista
,
Hippyshopper
,
Corrie Blog
,
Catwalk Queen
,
Kiss and Makeup
,
The Bag Lady
,
Shoewawa
and
Bridalwave
too!]
By Camilla Chafer | March 28th, 2007
---
---
Must read posts: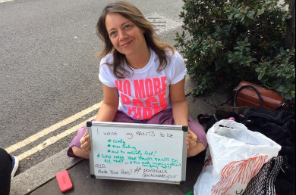 shinyshiny speaks to No More Page 3's Lucy-Ann Holmes...
---
---