Are you sick to death of hearing about the imminent PS3 launch? Or are you clamouring to get your hands on the latest gaming console? Will it be worth upgrading to and will you abandon your shiny new Wii in its favour? Yay or Nay for the PS3 and why?
Last week I asked you about wireless devices and there was a mixture of yays and nays. It just depends on what the device is but in general, you're not all that bothered by a few wires.
Trashionista
,
Hippyshopper
,
Corrie Blog
,
Catwalk Queen
,
Kiss and Makeup
,
The Bag Lady
,
Shoewawa
and
Bridalwave
too!]
By Camilla Chafer | March 22nd, 2007
---
---
Must read posts: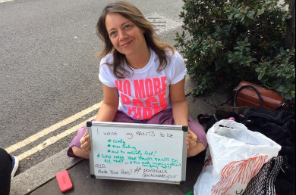 shinyshiny speaks to No More Page 3's Lucy-Ann Holmes...
---
---