What do you think of wireless devices? Like all gadgets, wireless devices – which can be keyboards, mice, headsets and so on – have their good points – no wires being the obvious one since it means no tangling or fraying cables. The bad points can be the device's temperamental natures and battery sucking qualities. Do you love your wireless devices? Yay or Nay and why?
Last week I asked you about Skype and largely, you said yay. It's great for international calls and IM. However, at least one of you agreed with me that we could do without the weird men trying to chat.
[Don't forget to vote at
Trashionista
,
Hippyshopper
,
Corrie Blog
,
Catwalk Queen
,
Kiss and Makeup
,
The Bag Lady
,
Shoewawa
and
Bridalwave
too!]
Related: More yay or nays
By Camilla Chafer | March 14th, 2007
---
---
Must read posts: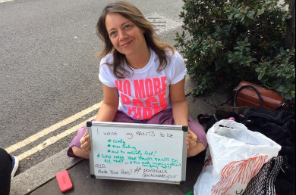 shinyshiny speaks to No More Page 3's Lucy-Ann Holmes...
---
---