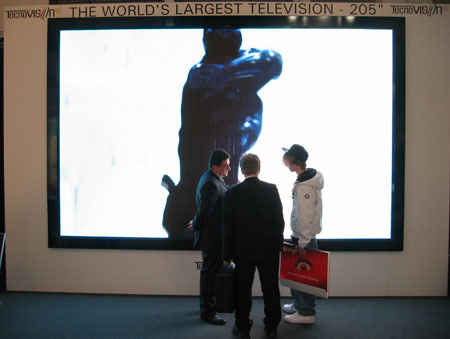 Over at CeBIT, our man of the hour, Will, snapped a pic of the telly which has the privilege of being called 'the world's largest'. Sure, we've all seen that 108 incher LCD from Sharp unveiled at CES, and the Panasonic 103 inch Plasma, but this effort from TecnoVision (I know, who!?) is actually the largest TV full stop. Made from an array of 750,000 LEDs, it's whopping 205″ should not go within any form of proximity to a Nintendo Wii. The screen is over 15 feet by 8 feet, and reportedly costs €350,000 – go on, show us your credit card already! (Via Tech Digest).
Related: Sharp's 108″ LCD | Panasonic's 103″ Plasma

By Katherine Hannaford | March 19th, 2007
---
---
Must read posts: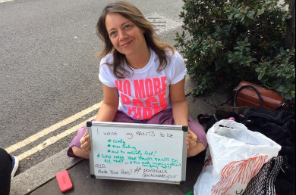 shinyshiny speaks to No More Page 3's Lucy-Ann Holmes...
---
---