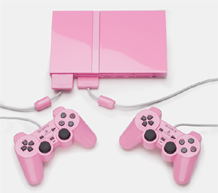 PS3, when they only go and release a special edition of the previous model in Australia mere weeks before the big next-gen launch. Yep, as you can see, it's that delicious colour of fairy floss pink, which has been available in the UK and Europe since last November. It'll be dropping down under on March 15th, prices are yet to be confirmed. "Now, Kim-moye, I've got two words for you…Nint Endo". (via Kotaku).
Related: PS2 goes pink in UK | Nintendo DS in pink | Pink Gameboy Micro
By Katherine Hannaford | March 8th, 2007
---
---
Must read posts: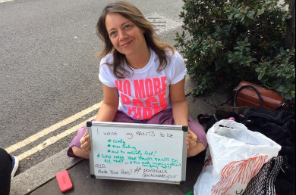 shinyshiny speaks to No More Page 3's Lucy-Ann Holmes...
---
---