Red Nose Day. Love it or hate it, there ain't no way you're going to escape it – which is probably a good thing really, seeing as it's all for a good cause, isn't it? If you're going to be donning a red nose on March 16th, then, head over to the Red Nose Day MoBlog, where various kerrazy people are snapping photos of themselves in their noses and posting them on the web. Girls Aloud have done it. The Sugababes have done it. And now you can do it too, by sending your picture to 60300 with the word "nose" somewhere in the message. There's no cost to you other than your usual network charge for sending MMS, and you'll be showing your support for a good cause and giving your friends a good laugh into the bargain.
Related: The joys of Moblogging | ShoZu – Moblogging made easy | When blog comments attack!
By Staff Writer | March 14th, 2007
---
---
Must read posts: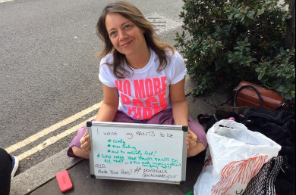 shinyshiny speaks to No More Page 3's Lucy-Ann Holmes...
---
---