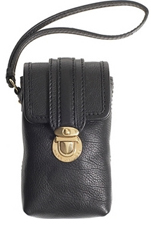 They don't call me Mrs. Marc Jacobs over at The Bag Lady for nuffin' – it's safe to say I'm fairly obsessed with the man. Shame he bats for the other team. Sex change, anyone?
Regardless of my feelings towards the fashion designer, this is a cute little camera case here, even if it does cost almost as much as your camera itself, at $195. Made from leather, it measures 3″x5″x1.75″, so can easily fit your Casio Exilim. Now, if only it came with a free handbag as well…
Related: Golla's new MP3 cases | iPhone cases | Leather iPod cases
By Katherine Hannaford | March 27th, 2007
---
---
Must read posts: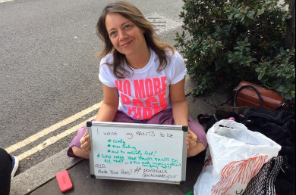 shinyshiny speaks to No More Page 3's Lucy-Ann Holmes...
---
---