I covered the launch of these iHome speakers a few months ago but now for those of you with a yen for the pink, you can now get it it this sugary shade. Specwise you're getting two dynamic stereo strontium micro driver speakers on a zippered sports case that looks just ever so slightly like a handbag. Dock your iPod inside, use the external panel to control it whilst it's protected from the elements and charge your iPod with the included AC power adapter or use batteries whilst out and about.
Sporty types will appreciate brackets for attaching to your bike or sports equipment and headphones so you don't bother all and sundry. If you haven't guessed already, it's specifically designed for women. Oh, you did guess! What gave the game away? £59.99
Related: iPod speakers in pink I Creative Travelsound 400 iPod speakers I More MP3 players
By Camilla Chafer | March 15th, 2007
---
---
Must read posts: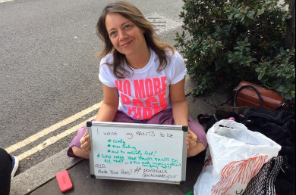 shinyshiny speaks to No More Page 3's Lucy-Ann Holmes...
---
---