These crazy kids with their Web 2.0, flying cars and sexual freedom! What will they think of next? How about using your own photos to create comic strips? Comeeko lets you upload photos into a layout template and add speech bubbles. In true sharing fashion, you can snag the HTML code and use it in your other user generated sites, such as MySpace. If you've always wished you could draw the more absurd moments your life, Comeeko is a nice little stopgap on your way to the funny papers.
Free! [Via Lifehacker]
Related stories: What does your Web 2.0 site say about you? | All our Shiny Shiny Web 2.0 Fun
By Kimberly | March 8th, 2007
---
---
Must read posts: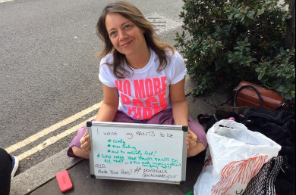 shinyshiny speaks to No More Page 3's Lucy-Ann Holmes...
---
---