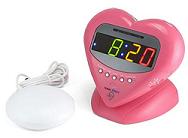 We have in fact written about this little wonder before, but in the spirit of that most blessed of all commercialised holidays, I thought you might appreciate just one more gift idea for the road. This alarm reaches levels of up to 113 decibels, which is louder than a jack hammer. I'm not entirely clear on what a jack hammer is, but it sounds really loud. There's also a bed shaker attachment, which you can put under the mattress to, yep, shake the bed. The true mystery of this product however, is why they decided to make it in the shape of a heart. Are there not kinder ways to wake up your beloved? You can pick one up $39.95.
Product page: Sonic boom alarm clock [Via Uber-review]
Related stories: Top 5 valentines day gifts
By Susi Weaser | February 5th, 2007
---
---
Must read posts: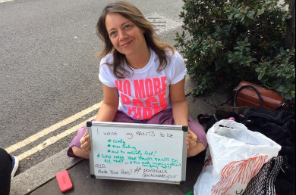 shinyshiny speaks to No More Page 3's Lucy-Ann Holmes...
---
---