There you are, out on your romantic Valentine's Day meal. The room is candlelit, the wine is flowing…then his mobile rings, and it's that bloody ringtone that makes the hairs on the back of your neck stand up in annoyance. Especially if it's Right Said Fred. Bit of a passion killer, no?
Well, thanks to the good people at Felix Group, who sell thousands of ringtones through their MAX BOX kiosks across the UK, you can now make sure that your choice of ringtone says only the right things about you. They've conducted a highly scientific – ahem- survey to find out which ringtones are the most off-putting to members of the opposite sex. The results are after the jump..
Women's Turn Offs
1) Mr Lover Man
2) I Wanna Sex You Up
3) I'm Too Sexy
4) The Great Escape
5) Match Of The Day
6) The 'A' Team
7) Banana Splits theme
8) Benny Hill theme
9) Crazy Frog
10) Mr Boombastic
Men's Turn Offs
1) My Heart Will Go On
2) Angels
3) A Moment Like This
4) Eastenders theme
5) Everything I Do
6) You're Beautiful
7) Crazy Frog
8) Barbie Girl
9) I Will Always Love You
10) Uptown Girl
Related: Can you hear the teen ringtone? | Pongtones – cellphones that smell | LG announces new pink and white chocolate phones
By Staff Writer | February 14th, 2007
---
---
Must read posts: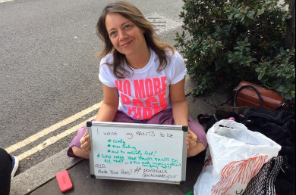 shinyshiny speaks to No More Page 3's Lucy-Ann Holmes...
---
---