'I coulda been a contender' just doesn't hold up as a lament when tech companies make Web 2.0 easier by the day. If you've been meaning to get your act together and start podcasting, Olympus' DS-50 has arrived just for you.
This AAA-battery operated recorder provides around 275 hours of recording time depending on which of the five record settings you choose. It's voice activated in case you're doing some on-the-fly commando podcasting. The removable mic should do well in crowds, as well as more intimate interviews. The DS-50 connects to your computer via USB and with 1GB of memory, so no memory cards. You can also listen to podcasts in MP3 or WMA formats. The midnight blue DS-50 is how I like my gadgets: pretty and uncomplicated.
£249 from Olympus [Via Blind Access Journal]
Related posts: Q-Be MP3 player | Griffin iTalk
By Kimberly | February 9th, 2007
---
---
Must read posts: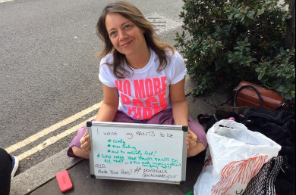 shinyshiny speaks to No More Page 3's Lucy-Ann Holmes...
---
---