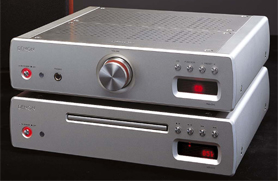 Apologies for another Denon product so soon after the DVD-2930 player, but I was so impressed with what I saw at their booth at the Sound & Vision show on Friday, this CX3 hi-fi being one of them. Aimed at the baby boomers – those whose children have left home, and have a bit of cash to throw around on their home audio system, it combines seriously sharp good looks with Denon's Advanced Evolution Hi-fi technology. Can you imagine some Fleetwood Mac being whumped out of this £2,700 worth of metal! It's hand-built in Japan from 'the finest audiophile components', and features a newly-developed amplifier, high quality AM/FM RDS tuner, MM/MC phono input, plus a dock control connection for iPod integration.
Related: Denon's DVD-2930 player | Denon's D350s | Denon's DF102DAB Hi-fi
By Katherine Hannaford | February 26th, 2007
---
---
Must read posts: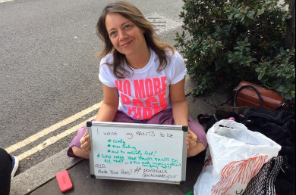 shinyshiny speaks to No More Page 3's Lucy-Ann Holmes...
---
---