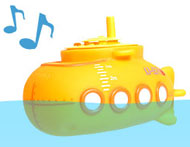 OK, sing it with me, folks: "In the town, where I was booorrrrn…." Got the song good and stuck in your head now? Well, you may as well buy the submarine itself, no? Luckily this one will only set you back £14.95, which is but a drop in the ocean (sorry) for those of you who've been secretly longing to listen to the radio through a yellow plastic bubble in your bath. It's fully waterproof, of course, and while the yellow will allow you to singalonga Ringo Starr, it also comes in black, if you like your subs a little more sinister.
Related: Rub a dub dub, you in a sub | In-Shower MP3-Player Speakers, Radio & Fog-Free Mirror in One | Waterproof laptop for working in the shower
By Staff Writer | January 5th, 2007
---
---
Must read posts: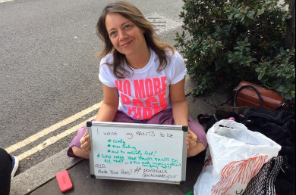 shinyshiny speaks to No More Page 3's Lucy-Ann Holmes...
---
---