I never thought that I'd be looking to Tech Digest for news on the latest naughty toys (not that I want to give the impression that I actively hunt for vibrator stories). But, for some reason our fellow gadget site is carrying news of Firebox's new version of the I Rub My Duckie "personal massager". The duck is now available in a bright pink edition, complete with feather boa and a Swarovski crystal embedded in the beak.
As Stuart explains, the duck runs off a single AAA battery, which means you don't have to worry about electrocution and the inevitable shame you would bring on your family when the newspapers "report that you met your end at the hands of a rubber duck vibrator". The pink 'Paris' I Rub My Duckie costs £14.95, and is on sale now.
Paris I Rub My Duckie via Tech Digest, who really should know better
More naughty toys on Shiny Shiny / More ducks on Shiny Shiny
By Katie | January 22nd, 2007
---
---
Must read posts: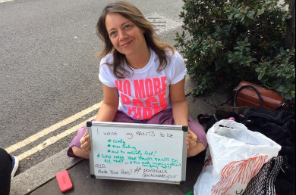 shinyshiny speaks to No More Page 3's Lucy-Ann Holmes...
---
---