I was gutted to find out that these bendy USB drives are still in the concept stage. I mean, look at them! Not only do they link together, allowing you to instantly increase your storage capacity, they also look like tons o' fun, helping many a bored office worker get through the day. You could even use them to fashion yourself a handy USB bracelet or necklace, if you were that way inclined. They're the brainchild of designer Vicky Wei, who worked out that two USB sticks have more storage than one, and decided to stick some together and see what happened. Luckily it worked out for her: I can only hope we'll be seeing them on sale soon!
[Via
Coolest Gadgets
]
Related: 'In The Pink' USB Flash Drive | Gold and diamond USB stick | USB Guitar
By Staff Writer | January 12th, 2007
---
---
Must read posts: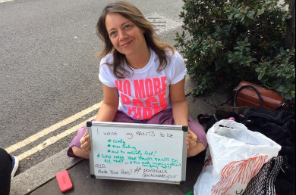 shinyshiny speaks to No More Page 3's Lucy-Ann Holmes...
---
---