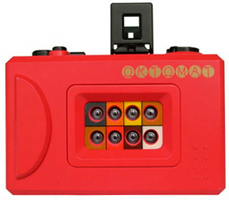 I am in love with Lomo's new Oktomat camera! Although digital cameras are amazing and splendorous, there are still things to be said for the good ole 35mms. With the Lomo Oktomat, just press the shutter once, and eight tiny lenses fire in turn and create a multi-frame mini photo! For further fun, you can even upload your mini photos to Lomography's website and create a full action mini movie.
This fabulous little camera takes standard 35mm film, and yes, you will have to go all the way to your local drug store and have the film processed just like we did back in the '90s. I feel as though we can manage to sacrifice a little bit of our blogging and Wii time for the sake of photography!
£27 or $40 from Lomography
Related stories: Photo Rubik's Cube, iLoupe
By Cate | January 3rd, 2007
---
---
Must read posts: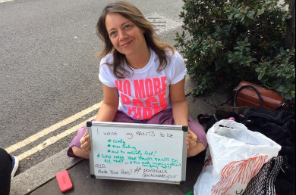 shinyshiny speaks to No More Page 3's Lucy-Ann Holmes...
---
---