As well as those new easier to use standard Everios, JCV's other huge CES news is the release of the high definition Everio. The first of it's kind, the hard drive camcorder records in full HD 1920x1080i video quality straight onto the built-in 60GB hard disk, which can hold up to five hours of full HD 1920x1080i MPEG2 Transport Stream video with MPEG 1 Layer 2 audio, seven hours in the SP mode with a resolution of 1440x1080i, or five hours in the 1440CBR mode with a resolution of 1440x1080i. Software is also provided to transfer this onto Blu-ray disks (if you have a HD recorder). There're also a lot more interesting features, many of them borrowed from professional camcorders, but basically all you need to know is that this is a serious piece of kit for amazing quality HD video recording at a consumer level, turning anyone with two grand to spare into the next Scorsese (well, sort of). The HD Everio HD Hard Disk Camcorder GZ-HD7 hits the shelves in April for $1,799.95. An optional Share Station (essentially a DVD burner) is also available for $399.95.
Check out the rest of our CES coverage.
By Gemma | January 7th, 2007
---
---
Must read posts: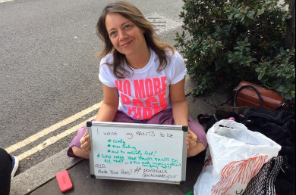 shinyshiny speaks to No More Page 3's Lucy-Ann Holmes...
---
---