Are you ready for the Vista launch next month? Have you even thought about it? Although Vista is fast, sometimes a little extra speed is welcome and so the Windows ReadyBoost adds a little oomph. ReadyBoost works by using any USB 2.0 memory cards/drives etc as another cache alongside the space it already gets on your hard drive meaning it can be run just that bit faster.
Install the card or drive (512MB+), on the Autoplay dialogue box click 'speed up my system' and away you go. [via PC Top Tips]
Related: TTT – Make your scroll wheel mouse more useful I TTT – Turn your old laptop into a Star Trek computer I TTT – Disk cleaner freeware
By Camilla Chafer | December 12th, 2006
---
---
Must read posts: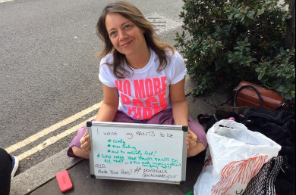 shinyshiny speaks to No More Page 3's Lucy-Ann Holmes...
---
---