Dear Shiny readers,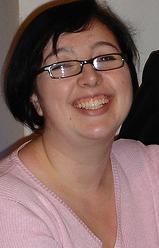 Our lovely, fantastic, funny and downright supreme Star C Foster died suddenly over the weekend. Star suffered a pulmonary embolism caused by a tumour in her leg. She will be greatly missed by all of us. She was with Shiny Shiny almost from the start, writing her excellent, sarcastic gadget stories every day without fail and generally being fantastic. Being a blogger supreme, she also co-edited the Phillyist and contributed to The Bitter Quill writers' blog, as well as numerous other writing and blogging projects. And then of course, there's her excellent personal blog, Sarcasmo's Corner, where Star wrote about her love of all things creepy and any general geekery that came to mind.
Shiny Shiny will be shut down for the day. Our thoughts go out to all her friends and family. Bye Star, we'll miss you. xxx
By Katie | December 11th, 2006
---
---
Must read posts: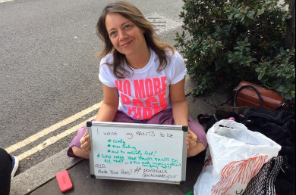 shinyshiny speaks to No More Page 3's Lucy-Ann Holmes...
---
---