Our very own Ms Susi Weaser is currently enjoying minor celebrity status (in fact, it's fair to say she's currently more famous than a lot of the "who?"s on I'm a Celebrity Get Me Out Of Here). Thanks to her recent job as a gadget expert on BBC 2's Something For The Weekend Sunday magazine show, she's being touted as a YouTube star turned TV presenter. I'm so proud *dabs away a tear*.
Check out the full coverage here:
Article in the Daily Mail
Article in the Telegraph
Article in Evening Standard
By Katie | November 16th, 2006
---
---
Must read posts: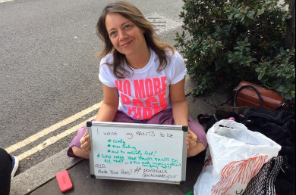 shinyshiny speaks to No More Page 3's Lucy-Ann Holmes...
---
---