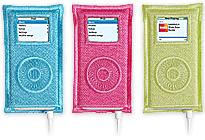 It's so refreshing to see an iPod case that does something more than just case your iPod. And it's about time we featured more Austrian inventions, in my opinion. So, the PodDress ticks two boxes, since it's not only Austrian in origin, but actually lets you wear your iPod Nano (without shelling out for an entirely new pair of jeans). It's made with the same fabric you used to iron on patches to your jeans, so you can gallivant about wearing your iPod as it'll be snuggly nestled in the case. As they've pointed out, that's particularly useful when it comes to sport, although if you're the other way inclined, there's a Swarovski crystal version for you. It costs 30 Euros from Poddress.
Product page: Poddress
By Susi Weaser | November 7th, 2006
---
---
Must read posts: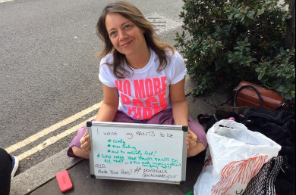 shinyshiny speaks to No More Page 3's Lucy-Ann Holmes...
---
---