Plug this Inforad GPS (not infored) gadget into your car's cigarette lighter and it'll warn you with audio and visual alerts when you are approaching a speed camera using the published data of camera locations. Coverage spans most of UK and Europe and you can add to the database. You also get free updates for a year via USB conenction and after that subscription is £24.99pa – £89.99.
Note – Driving safely and within speed limits is totally free.
More car gadgets at Shiny Shiny
By Camilla Chafer | November 28th, 2006
---
---
Must read posts: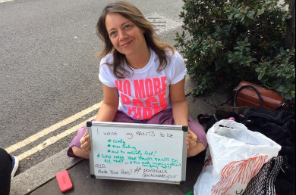 shinyshiny speaks to No More Page 3's Lucy-Ann Holmes...
---
---