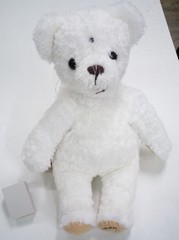 According to the fellas at Engadget, this teddy is more than just eerie bear whose protruding pineal gland would be enough to scar a child forced to cuddle up with it at night for life; it's a GPS device. Specifically, it's a GPS device that sits on your dash, gives verbal directions, and even points when you're meant to turn.
I'm sorry – but I've seen enough episodes of Outer Limits, Tales from the Darkside, Friday the 13th (The Series) and The Twilight Zone to know that when dolls become animate and start dictating your movements, nothing good can come of it.
Cool Robots – [via Engadget & Robot Watch]
Related: Teddy Bear Guns…For Weddings | MP3 Teddy | Soothing Bear – For Your Microwave
By Star C. Foster | October 27th, 2006
---
---
Must read posts: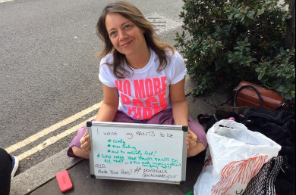 shinyshiny speaks to No More Page 3's Lucy-Ann Holmes...
---
---