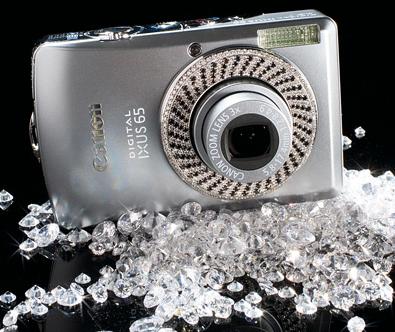 Money doesn't buy you happiness, you know. It does, however, buy you a Diamond IXUS digital camera covered in 380 diamonds, which some might contest is actually better than this over-rated happiness nonsense. The special edition camera (created to celebrate the 10th birthday of Canon's IXUS range) is being auctioned off to raise money for the Red Cross, so expect to hand over around €40,000 for that, or you can always fork out €3,500 for one of the nine his n' hers diamond IXUS models.
(Incidentally, Canon sent a load of those little plastic diamond things you can see in the pic in with the launch party invite. I'll still be finding the damn things on the carpet in years to come. Where's the Dirt Dog when you need it?)
By Katie | September 18th, 2006
---
---
Must read posts: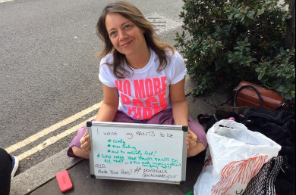 shinyshiny speaks to No More Page 3's Lucy-Ann Holmes...
---
---