Virgin's previous Lobster phone was an MP3 player phone for those that don't want to spend megabucks. Today's Lobster phone is a bit posher, and a bit more serious. The Lobster 700TV is set to satisfy all your urgent media needs on the move. It's the first mobile to feature DAB radio, and also packs in Mobile TV, with the signal coming from DAB rather than 3G. It's also a fully spec'd Windows Smartphone, with a 1.3 megapixel camera, Blackberry push email and support for Napster downloads. Oooh er.
So far, we know it's coming in September and it'll be exclusive to Carphone Warehouse. We will of course be keeping our ears to the ground for further Lobster-type rumblings.
More media on the move: Archos AV700TV|Mustek portable TV|Sansa MP3 player
By Susi Weaser | August 22nd, 2006
---
---
Must read posts: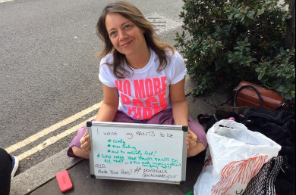 shinyshiny speaks to No More Page 3's Lucy-Ann Holmes...
---
---