Yep, you may have noticed that Shiny has launched yet another gadgets website – TechReviews.tv This one is a bit different though as it is largely video based gadget reviews. So you get to see Katie, Susi and the rest of the Shiny crew donning stupid Dr Who headsets, rubbing Horse Radish all over USB memory sticks and loads of other crazy gadget escapades.
There's also traditional text based reviews and round ups of what the bloggers are saying about key product. Hope you enjoy it…
Anyhow you can read all the usual blurb after the break.
This is the first gadget site to major on video reviews of products,' says Shiny Media's creative director, Ashley Norris. 'For the first time readers, or maybe we should call them viewers, can get a really close look at gadgets like mobiles and MP3 players.' 'They will be able to see the way a mobile phone screen twists round, examine the tiny buttons on a music player or see quite how daft a pair of earphones looks when they are being worn.'
Already a hit on Shiny Media's Tech Digest and Shiny Shiny websites the video reviews are also among the most popular technology videos on the video hosting YouTube website. At the time of writing Shiny Media has two of the Top 10 most viewed Science and Technology videos on the site this week.
The site also has traditional style text reviews of products and will feature regular product round ups.
'Shiny recognises that TechReviews isn't the only great source of reviews online,' says editorial director Katie Lee, 'so each day the site will find out what bloggers and other reviewers around the web are saying about a particular product.'
'Plus, through the comments section readers can add their own thoughts about products, making this a truly interactive reviews site. After all, while TechReviews may be among the first to publish a review of a product, its opinions aren't necessarily always the last word.'
By Shiny Media | August 9th, 2006
---
---
Must read posts: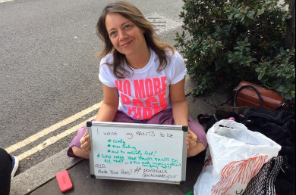 shinyshiny speaks to No More Page 3's Lucy-Ann Holmes...
---
---