Remember that red Samsung Q30 laptop I wrote about a while back? What, you mean you don't memorise my every utterance? Shame on you. No matter, at least I get to remind you of it now that the Samsung Q40 has been launched in a bright pink variety. Available exclusively in PC world, this super-lightweight 1.15kg laptop is very slim, packs an Intel 1.2GHz Core Solo processor, 512MB of memory and 60GB hard drive. Yours for just shy of £1300 (surely that could have popped in a Core Duo for that price?).
By Katie | August 11th, 2006
---
---
Must read posts: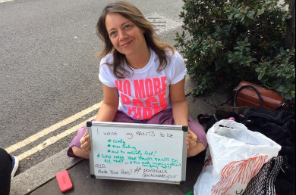 shinyshiny speaks to No More Page 3's Lucy-Ann Holmes...
---
---