Pepperface has got a line of very fancy pepper spray canisters, including one that is gold-plated, and several others designs that include Swarovski crystals.
At $55 – $195 a pop, this is exactly the kind of thing I try to avoid wearing when I'm out on the streets, in hopes that I won't attract the sort of attention that requires pepper spray to begin with.
Pepperface [via Born Rich]
Related: Pepper Spray key ring | Pepper Spray Camouflage | Shoes With Built-In Stun Gun
By Star C. Foster | August 28th, 2006
---
---
Must read posts: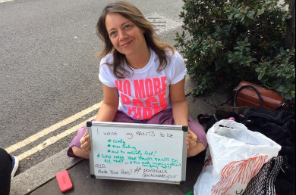 shinyshiny speaks to No More Page 3's Lucy-Ann Holmes...
---
---