Back in April 2004 Tech Digest wrote about the built in iPod docks that Smart were fitting in their little Smart cars. But now Apple has teamed up with some much bigger boys to bring "seamless iPod integration to over 70 percent of new automobiles in the US by 2007. Ford, General Motors & Mazda are the companies involved, and they'll be offering cars that allow you to control your iPod via the car's stereo system. You'll be able to store your iPod in the glove compartment where it will be charged as you drive. Meanwhile, all the usual iPod controls will be available through your car stereo controls. If you don't own an iPod, never fear, the cars will work with all other MP3 players as well, but Ford's upcoming "TripTunes Advanced" is tailored especially to iPods and you'll be able to see what tracks are playing on your stereo's screen.
These aren't the first companies to do something like this, but their large market share and the fact that Apple are promoting the cars on their website, is pretty big news for Apple.

Check out the iPod cars (including other makes) here
By Katie | August 4th, 2006
---
---
Must read posts: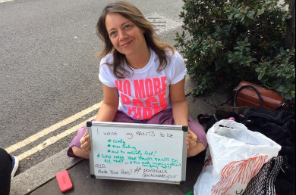 shinyshiny speaks to No More Page 3's Lucy-Ann Holmes...
---
---