I'm happy to admit that there are times in my life when I rely on top astrologer Jonathan Cainer's opinion more than any friend or family member. In fact, I once quit a job based on his forecast for Leo. So imagine my excitement when I discovered the Fortune Ball.
Apparently, it uses scientific/psychic measures to tell you your future based on astrology, numerology, I Ching (I have no idea) and Biorhythms. I for one think this is fail safe, and expect to be quitting jobs, moving houses and having a bright future left, right and centre.
Product page: £69.99 from IWOOT
By Susi Weaser | August 3rd, 2006
---
---
Must read posts: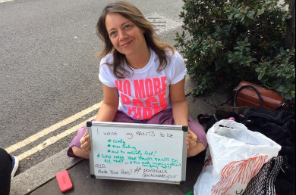 shinyshiny speaks to No More Page 3's Lucy-Ann Holmes...
---
---