You're supposed to eat salad, so I hear. Something to do with vitamins or something. But you can't eat the ones that have been covered in pesticides, apparently. That seems to be akin to eating a chocolate bar whilst jogging. So what to do?
Buy an Aero Garden, which you can keep on your kitchen counter. It has its own light source, and doesn't involve any dirt, instead suspending the roots in mid-air. Magical. This apparently means the plants grow 5 times as fast as normal, so you'll have a steady stream of goodness.
It's $149 here. [Susi]
By Susi Weaser | July 7th, 2006
---
---
Must read posts: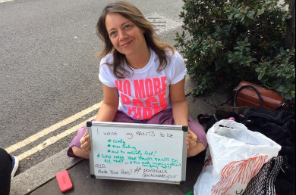 shinyshiny speaks to No More Page 3's Lucy-Ann Holmes...
---
---