Are our days of tapping passwords into our computers over? Widget UK would probably like to think so with the launch of the 'snappy face recogniser', a device that uses a 1.3 Megapixel intelligent webcam to capture your facial dimensions.
Lightweight and portable – it is a mere 120 grams – the Snappy will instantly recognise your lovely mug and only allow you access to your computer without even the need for a password stuck to a Post-It under your desk. Buy online at Widget UK for £49.98
By Camilla Chafer | June 12th, 2006
---
---
Must read posts: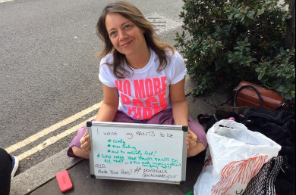 shinyshiny speaks to No More Page 3's Lucy-Ann Holmes...
---
---