Feel free to shoot me down with harsh words if I'm wrong, but I think this GPS unit might well be aimed at the ladies. No, no, hear me out. It's been designed to work straight out of the box and the blurb says "never mind all that techie stuff", which sounds to me like the original draft read "don't you worry your pretty head about all that techie stuff". Plus, it comes in a "lovely little pouch so it doesn't get damaged in your handbag". Oh, and it's pink with butterflies and flowers decorating it. Hot detective work from me there, no?
Not sure how much it is, who makes the GPS technology innards, what maps are included, or who's selling it, but while I try to find out, you try not to worry your pretty heads about it.
Related: Pink CoPilot GPS | iBlue GPS receiver
By Katie | June 20th, 2006
---
---
Must read posts: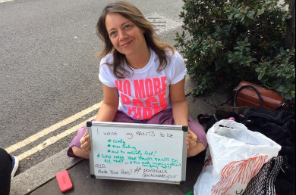 shinyshiny speaks to No More Page 3's Lucy-Ann Holmes...
---
---