Joining the Power Button is this Mini Mobile Alert, which is basically a phone charm with added security features. Attach the Mini Mobile Alert to your mobile phone (or anything else you want to keep safe) and the other end to your bag or item of clothing. If someone tries to nick your phone, it triggers the 95 decibel alarm. Just the kind of thing I'd constantly trigger myself by accident. Yours for £4.99.
More: Phone Charms | Alarms
By Katie | June 15th, 2006
---
---
Must read posts: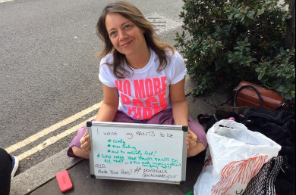 shinyshiny speaks to No More Page 3's Lucy-Ann Holmes...
---
---