Nokia have actually managed to get their own exclusive instead of letting the service providers scream that they are the first with a new whizzy edition of a phone.
For a mere (!) £799 you can now be the proud owner of the UK exclusive black edition of the no-nonsense Nokia 8800, famed for its stainless steel, minimalistic style and uncomplicated feature set. I'm all for minimalism but I think I like it to come with an equally minimal price tag! Betcha bum the customer service is good though, for that price. [Sara Wallen]
More Phones @ Shiny
By Sara Wallen | May 3rd, 2006
---
---
Must read posts: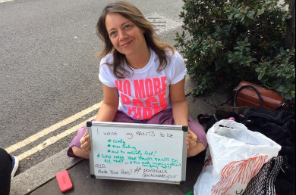 shinyshiny speaks to No More Page 3's Lucy-Ann Holmes...
---
---