I've never had much luck with food and flying. I always order vegetarian pre-flight and I only get it 10% of the time. I shan't bore you with the details of a rude air hostess who told me to 'just pick the meat out' but needless to say I have overcome my Britishness and now complain. Alot.
If only I'd got one of these lunch bags I'd not have a problem at all. The insulated compartments mean you can store both hot and cold food and it'll stay that way. The stretchy neoprene holds a variety of lunch box sizes and it even doubles as a placemat. Folds flat or rolls up for storage. £19.95 at Magellan's.
By Camilla Chafer | May 26th, 2006
---
---
Must read posts: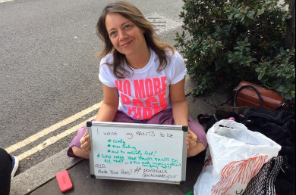 shinyshiny speaks to No More Page 3's Lucy-Ann Holmes...
---
---