Skype has probably been one of the most hyped up solutions to internet communications in recent years. The only catch being that you must be parked in front of your 'puter to use it. VoSky are set to make it a whole lot easier with their range of Skype compatible products.
The newly launched Call Centre, pictured here, enables users to make and receive Skype calls from any phone – mobile or landline. To make a call from your mobile you dial from your mobile the number your call centre is connected to, then follow with your skype contacts' number. £39.99 from Eupac [Camilla Chafer]
By Camilla Chafer | April 11th, 2006
---
---
Must read posts: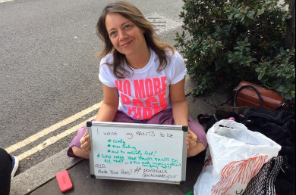 shinyshiny speaks to No More Page 3's Lucy-Ann Holmes...
---
---