We know it really isn't the weather for outdoor eating unless you like your barbies in a rain and mini-gale force haze. But we couldn't resist the pinkness of this portable grill. It's quite dinky with a 27.5cm grill width so perhaps it's best for dinner a deux.
It's only 14.99 from Homebase. So, er, start saving up and get one the minute you see some sun. [Camilla Chafer]
By Camilla Chafer | March 27th, 2006
---
---
Must read posts: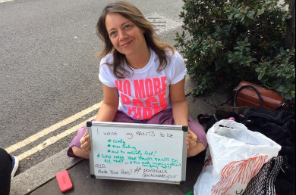 shinyshiny speaks to No More Page 3's Lucy-Ann Holmes...
---
---