It was literally only a day or two ago I was lamenting the lack of really small notebooks. Every single new laptop seemed to be sporting an ever-bigger screen and an ever-thinner body. I mean, what are we really after here – a very light but very awkward (size & shape-wise) and possibly fragile desktop-replacement, or a truly portable, useful PC?
The Flybook's dimensions are only 235 x 155 x 31mm (9.3" x 6.1" x 1.2"), it crams a 1024 x 600-pixel resolution into it's 8.9-inch screen and it weighs just 1.2Kg (2.65lbs). Did I mention the rotating touch-screen, WiFi, GPRS and Bluetooth connectivity? No? That's not even it, check the specs at flybook.biz.
We picked up on the Flybooks in August (here), but now they are available in the UK and the Milan luggage brand Valextra have even designed a really nice minimalist bag to go with it. This is seriously the first notebook that has caught my eye in months. Oh well, give it a few years and I'll afford to buy one second-hand – yet still I'll be thinking I'm too cool for school… [Sara Wallen]
More at Shiny:
Flybook (Take 1)
Computers & Computer Accessories
By Sara Wallen | January 25th, 2006
---
---
Must read posts: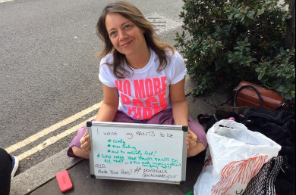 shinyshiny speaks to No More Page 3's Lucy-Ann Holmes...
---
---