What are they going to do? Release the same old phone in a new colour every month? Quite possibly. And are we going to get worked up into a froth of excitement every single time they release that old phone in a new colour? Course we are.
I was on the bus back from Bromley the other day (pursuing my out of town shopping needs if you must know) and every single squawking, slick haired school girl had one of the pink ones, so maybe it's time to move affections over to the blue version.
Pink RAZR
Gold D&G RAZR
New RAZR
By Katie | January 13th, 2006
---
---
Must read posts: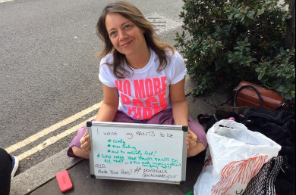 shinyshiny speaks to No More Page 3's Lucy-Ann Holmes...
---
---