They don't look comfortable. They barely look functional. And yet I still love the 8-bit pixelated look of these Super Mario Brothers-themed USB mice, available from National Console Support for $23/each.
Of course I couldn't get the Goomba mouse; I'd constantly be tempted to stomp on it. – [Star C. Foster]
Product Page (via Boing Boing)
More Novelty Mice:
Frog Mouse
Bum Mouse
Furry Mice
By Star C. Foster | January 4th, 2006
---
---
Must read posts: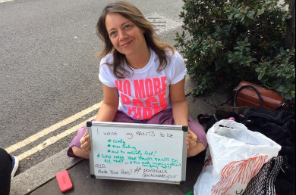 shinyshiny speaks to No More Page 3's Lucy-Ann Holmes...
---
---