Maybe the changing of the seasons has me in mind of a new wardrobe; I just can't seem to stay away from gadget/fashion fusions this week.
There's not too much to say about these wearable memory keys: they come in five food-named, fashion colours (Chocolat, Mint, Soda, Lemon and Raspberry), range in size from 256Mb to 1Gb, and are reminiscent of the big jewelry of the 1980s. I don't know if they'll set any fashion trends, but it does seem a convenient way to carry your data about. -[Star C. Foster]
TBSquare (via Akihabara News)
Other Wearables:
Memory Stick Earrings
Pendant Music Player
Digital Picture Pendant
By Star C. Foster | November 3rd, 2005
---
---
Must read posts: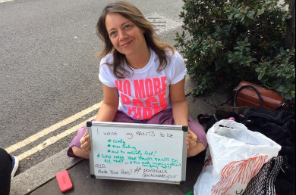 shinyshiny speaks to No More Page 3's Lucy-Ann Holmes...
---
---