Oscars Smoschars, Baftas Waftas, yep it is that time of the year when we host the one award ceremony that truly counts – the Telewest Shinys. Due to be held on 1st December in a glittering venue in London's fabulous West End – well that's what the club owner told us to say anyway – the Shinys salute all that's cool in gadgets, design, games and much more.
This year for the first time we are giving you dear reader the chance to vote for an award. As from tomorrow you tell us which you think is the coolest gadget of 2005 and we'll pop your name down on a bit of paper and plonk it in a rather large hat. Come the day of the awards, you could be in with a chance of winning one of 10 lovely Sony WALKMAN Bean players. Here are the nominees – send details of your favourite gadget of 2005, plus your postal address (just in case you win the prize) to info@shinymedia.com
Apple iPod nano
Canon Digital ixus i zoom
Fujifilm FinePix Z1
Motorola RAZR
Navman ICN 550
Nikon D50
Nintendo DS
Philips WACS 700
Roomba
Sky+ 160
Sony Ericsson W800i Walkman
Sony PSP
By Katie | November 22nd, 2005
---
---
Must read posts: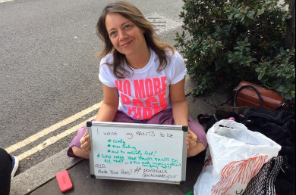 shinyshiny speaks to No More Page 3's Lucy-Ann Holmes...
---
---