If you've already got a Sony PSP, or if you just like watching shows on your PDA, Smartphone or portable media player, this Neuros Video Recorder may be the just the thing you're after. Basically, you plug it into your TV just like a normal VCR or hard drive recorder. Record a show and it will convert it straight into MPEG4 format and save the video onto a Pro Memory Stick Duo or Compact Flash card. You can then plug the memory card straight into your PSP or similar, saving you the hassle of having to convert the files yourself. It'll cost you £149.99 and while I like the idea in theory, it would have been better if it supported more card types for those of us with SD slots on our portable media players. Handy if you've got a PSP, though.
More Digital Video Recorders:
Sky's Designer Sky+ Boxes
Archos AV 700: First portable DVR
Sling Box
By Katie | November 16th, 2005
---
---
Must read posts: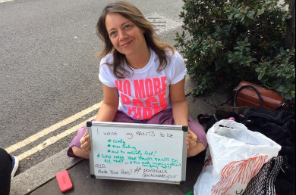 shinyshiny speaks to No More Page 3's Lucy-Ann Holmes...
---
---