Cast your memory right back to the early days of Shiny Shiny and you may just remember the teensy N900 mobile phone from NEC. Despite the fact that I've seen that miniature mobile at a number of gadget exhibitions over the years, the handset never officially made it to the UK shores for sale. Thankfully, NEC has decided to let the rest of the world have a play with its latest slimline cell, the e949, though as ever we'll have to wait till the lucky buggers over in Hong Kong have had the first fiddle. It's supposed to be the world's thinnest clamshell camera phone, and it's certainly skinnier than the RAZR by Moto. It also beats the RAZR for specs, with a 1.3 mega pixel camera, an OLED sub-screen, PictBridge for super-quick photo printing, MP3, Java and Bluetooth. No definite UK launch yet, but we're assuming it will make it over – either that or they sent us the press release just to taunt us.
By Katie | September 23rd, 2005
---
---
Must read posts: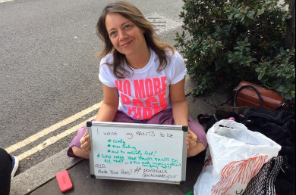 shinyshiny speaks to No More Page 3's Lucy-Ann Holmes...
---
---