Remember that Baby Phat PSP case we featured a while back? Well, it never actually occurred to me that anyone in the UK would ever be able to purchase the gold and jewel-encrusted cover designed by Baby Phat label owner, Kimora Lee Simmons. But believe it or not, the £20,000 (no really) cover is going on display in Harrods tomorrow (apparently accompanied by some hefty security). Made from 1lb of gold, and encrusted with 8 carats of yellow and black diamonds, the case is being flown in exclusively from America for one week only. If I'm reading the release right, the case is not only on show, but also available to order from the store. You can go and have a goosey at it in the toys department on the 4th floor tomorrow until the 29th Sept.
Related stories:
PSP Goes designer
Designer PSP Cases
By Katie | September 22nd, 2005
---
---
Must read posts: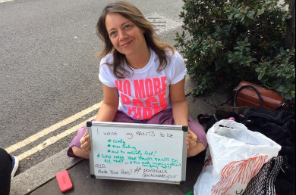 shinyshiny speaks to No More Page 3's Lucy-Ann Holmes...
---
---