It seems unbelievable that while we speccy types get to adorn our noses with the latest in designer eye-wear, those with hearing difficulties still only have the choice of grey widget or skin-coloured widget when it comes to hearing aids. An exhibition currently on at the V&A is set to change all that, with innovative designs from the likes of Priestman Goode, Industrial Facility and IDEO. And not all the products are for the deaf or hard of hearing. As well as the many fancy hearing aids, there are a number of concept designs such as a remote control that will block out certain noises, or a gadget that lets you hold a clear conversation in a noisy bar. Developed by RNID and the magazine Blueprint, the Hearwear products are being exhibited at the V&A until the 5th March 2006.
By Katie | July 29th, 2005
---
---
Must read posts: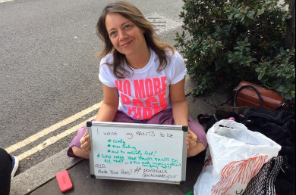 shinyshiny speaks to No More Page 3's Lucy-Ann Holmes...
---
---