The excellently-named Doug Kwong Gordon emailed to let us know about the iPod Cozy Cuties he's been knocking up for his Frosty Cream Clothing company. Made from felt and fleece, the cases cost $17 a pop and have been designed so you can still listen to your music even when the head is Velcroed into place. Obviously, you're not limited to just storing your iPod in there – any similarly shaped player can benefit from the protection of Horatio "the ladies' man", Babs "the plucky one" or Chauncy "the bad boy".
[Edit: having just re-read this, I now suspect (from my in depth knowledge of the Dirty Dancing script – sad but true) that "knocking up" doesn't have quite the same meaning in the US as it does over here. Much hilarity must surely now ensue.
By Katie | July 22nd, 2005
---
---
Must read posts: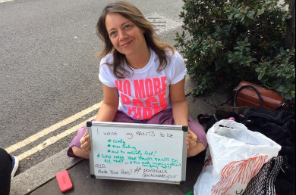 shinyshiny speaks to No More Page 3's Lucy-Ann Holmes...
---
---